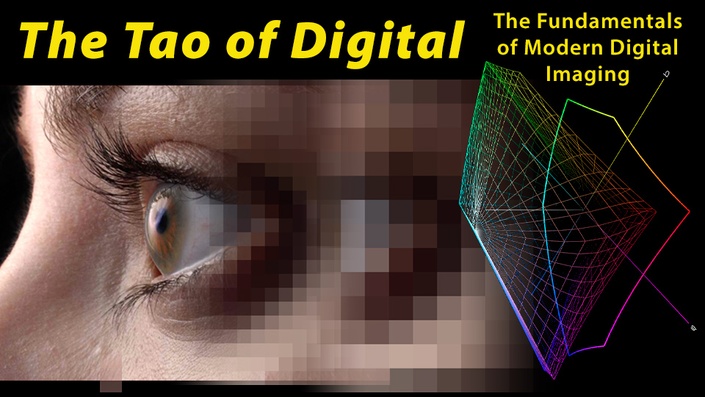 The Tao of Digital
The Fundamentals of Digital Imaging, in 3 detailed Keynote presentations
Lee Varis examines modern digital imaging concepts in detail in a three part series of videos with supplementary materials. Topics covered include:
• Basic image capture technology – sensors, pixels, and how raw data is processed to arrive at full color images
• Resolution and how to know when you have enough for a given output
• Common image file types, what to use, and when to use them
• Color management, calibration, and color control—how profiles work to transform colors from one color space to another
• Basic printing concepts – how to use the Zone System to pre-visualize tonal values in print
• Color workspaces, bit depth, and color gamut—is bigger really better?
• Tone or value vs color, and the significance of each in photographic images
Fundamental concepts are explored in detail to clear away any confusion the novice digital imaging artist might have, and pave the way for a more advanced exploration of digital imaging basics.
Your Instructor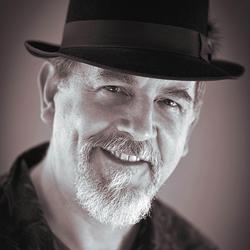 Lee Varis is a photo-illustrator now working in the Boston area. He has been involved in commercial photography for the last 35 years. He started working with computer imaging about 23 years ago and currently works with digital as well as conventional photography in conjunction with computer graphics to create images for use in print advertising.
Lee's work has been featured on movie posters, video box covers, CD covers, numerous brochures and catalogs. He is responsible for the moth on the "Silence of the Lambs" movie poster! His creative imaging has been featured in National Geographic, Newsweek and Fortune magazines as well as trade journals like PDN, New Media, Micro Publishing News, Rangefinder and Photo Electronic Imaging. Most of Lee's work starts off as photography that is manipulated in the computer using a wide variety of imaging software. Images are often re-combined with digital painting and effects or with additional photo elements to create digital images that transcend the original source materials.
Clients, art directors and fellow artists look for inspiration at Lee's web site:
There he displays recent imaging work and updates on his numerous classes and workshops, as well as links to his blog and book websites. You can learn more about Lee's extensive career as an imaging artist from his presentation at Adobe:
Lee has also been involved with consulting and training activities for numerous corporate clients. He did two series of imaging seminars for Apple Computers that took him around the country to most of the major metropolitan areas and is currently active in seminar programs with APA, PPA, ASMP, and Julia Dean Photographic Workshops as well as a touring Creative Production Photoshop roadshow with Mogomedia. You can purchase a video download of a 3-day workshop he conducted at creativeLIVE here:
Lee's first book was "Digital Photography for Creative Professionals" with Rockport Publishers 2003. This is an examination of professional applications of digital photography for commercial graphic artists and art directors concentrating on workflow issues and creative solutions for graphics workgroups. His best know book is the best seller: "Skin: The Complete Guide to Digitally Lighting, Photographing, and Retouching Faces and Bodies" Wiley Publishing 2006 & a 2nd edition in 2010. This book has become a must-have reference for every portrait and fashion photographer. His latest book is "Mastering Exposure and the Zone System for Digital Photographers, Cengage, 2010—an detailed examination of calibrating and shooting for ideal quality in digital captures. He has written numerous articles for Design Graphics, PEI, PC Photo, Rangefinder and Digital Photo Pro.
Course Curriculum
The Fundamentals of Digital Imaging
Available in days
days after you enroll